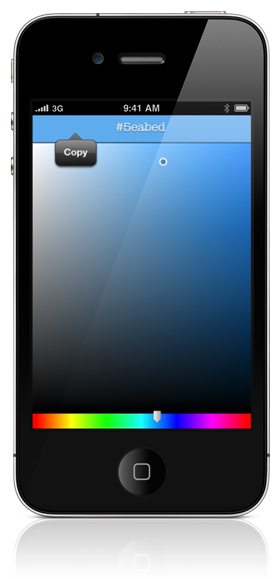 Seabed

Seabed (or "#5eabed") is a simple utility app to help you find HTML colour codes.
Use the controls to explore the full colour spectrum and find the colour you need. As you search for your colour, the HTML code at the top of the screen is updated, and can be copied to the pasteboard for easy export to other apps.
Tapping on the HTML code brings up the colour fullscreen and hides the other controls.
Watch out for the seabass!